THE MAGIC
BY: Rhonda Byrne
Remember when you were a child and you believed that life was magical? Well, the magic of life is real, and it's far more exciting and awe-inspiring than you ever imagined as a child. You can live your dreams, you can have anything you want, and your life can touch the stars!
In The Magic a great mystery from a sacred text is revealed, and with this life-changing knowledge Rhonda Byrne will take you on an unforgettable journey for 28 days. Step by step, day by day, secret teachings, revelations, and scientific law are brought together into one breathtaking book-a book that will lead you to a life and a level of happiness beyond your wildest dreams.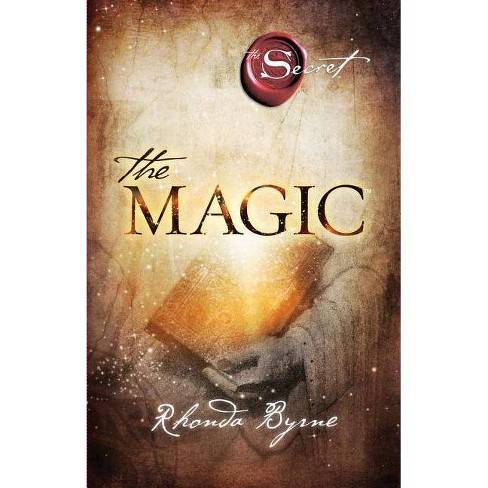 BECOMING
By: Michelle Obama
An intimate, powerful, and inspiring memoir by the former First Lady of the United States
#1 NEW YORK TIMES BESTSELLER - WATCH THE NETFLIX ORIGINAL DOCUMENTARY - OPRAH'S BOOK CLUB PICK - NAACP IMAGE AWARD WINNER
In her memoir, a work of deep reflection and mesmerizing storytelling, Michelle Obama invites readers into her world, chronicling the experiences that have shaped her--from her childhood on the South Side of Chicago to her years as an executive balancing the demands of motherhood and work, to her time spent at the world's most famous address. With unerring honesty and lively wit, she describes her triumphs and her disappointments, both public and private, telling her full story as she has lived it--in her own words and on her own terms. Warm, wise, and revelatory, Becoming is the deeply personal reckoning of a woman of soul and substance who has steadily defied expectations--and whose story inspires us to do the same.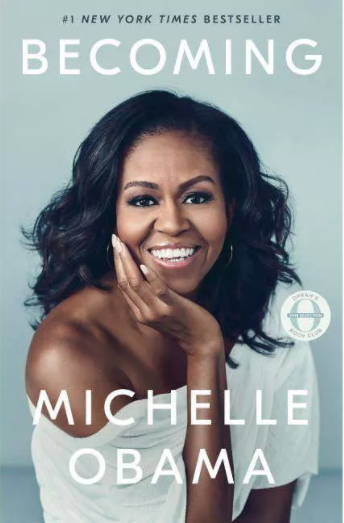 MANIFEST BOOK
By: Annie Tarasova
Manifest' is a handwritten, illustrated guide to practical manifestation. To discovering your own magic.
What is manifestation?
Manifestation is a process of bringing your dream, intention or idea into physical world. It is a practice of turning your thoughts into reality.

'Manifest' breaks down manifestation into three parts. Power of Mind, Power of the Universe, and Action. The impossible becomes possible when all three forces come together.
Second half of the book is an interactive section for writing, goal setting, and vision boards.
You don't have to be into spirituality to enjoy this book. It has a heavy focus on goal setting that absolutely anyone will benefit from.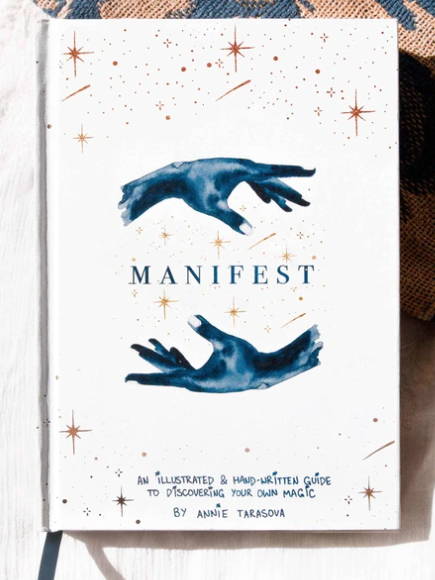 #1 NEW YORK TIMES BESTSELLER •"Packed with incredible insight about what it means to be a woman today."—Reese Witherspoon (Reese's Book Club x Hello Sunshine Book Pick)
In her most revealing and powerful memoir yet, the activist, speaker, bestselling author, and "patron saint of female empowerment" (People) explores the joy and peace we discover when we stop striving to meet others' expectations and start trusting the voice deep within us.
"Untamed will liberate women—emotionally, spiritually, and physically. It is phenomenal."—Elizabeth Gilbert, author of City of Girls and Eat Pray Love
This is how you find yourself.
There is a voice of longing inside each woman. We strive so mightily to be good: good partners, daughter...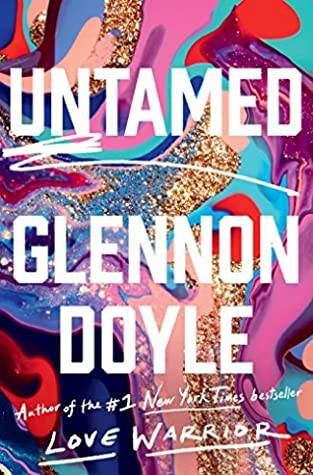 THE POWER OF LETTING GO
By: John Purkiss
When you let go, you live intuitively. Everything flows, because you are no longer attached to things being a certain way, to being a certain person or always being right. What a relief. The irony is that when you feel stuck in any area of your life - career, relationships, purpose, health or money - letting go can seem very hard. You cling on for dear life just at the moment you need to take the leap.
In The Power of Letting Go, John Purkiss explains why we should let go and how we can do it, using proven techniques to make things happen.
The stages of letting go:
Be present and enjoy each moment
Let go of the thoughts that keep you stuck
Let go of the pain that runs your life
Surrender and tune in to something far more intelligent than your brain